Passenger compartment fuse location table

Note
► Spare fuses are provided on the lid of the fuse block in the engine compartment. Always use a fuse of the same capacity for replacement.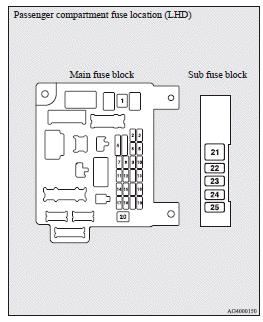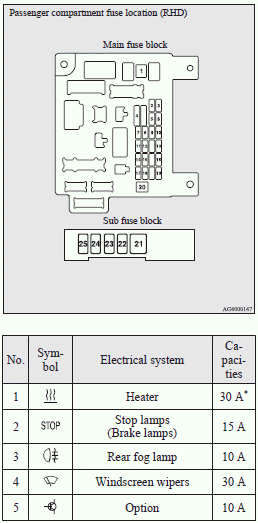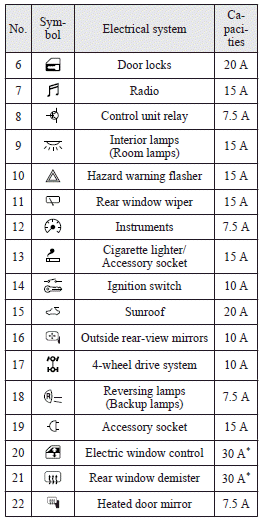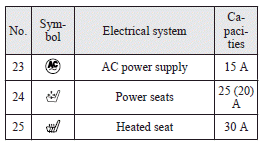 : Fusible link
► Some fuses may not be installed on your vehicle, depending on the vehicle model or specifications.
► The table above shows the main equipment corresponding to each fuse.