Fuse block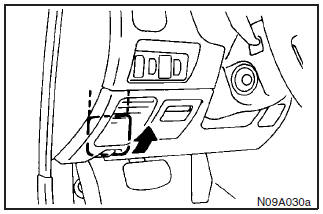 To prevent damage to the electric system due to short-circuiting or overloading, each individual circuit is provided with a fuse. There are fuse boxes in the passenger compartment and in the engine compartment.
The fuse box in the passenger compartment is located in front of the driver's seat as shown in the illustration.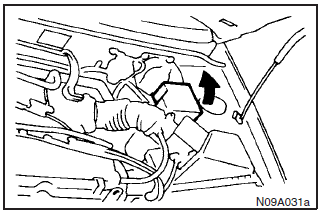 In the engine compartment, the fuse box is located as shown in the illustration.
See also:
To listen to the radio
1- PWR (On-off) switch 2- VOL (Volume control) knob 3- U/M/L (UKW/MW/LW selection) button 4- Audio adjust button 5- AUDIO button 6- TUNE/SEEK (Down-step/Down-seek) button 7- TUNE/SEEK (Up-step/U ...
Parking brake break-in
Break-in the parking brake linings whenever the brake performance of the parking brake is insufficient or whenever the parking brake linings and/or discs are replaced, in order to assure the best ...
Tyre inflation pressures
1600 models Check the tyre inflation pressure of all the tyres while they are cold; if insufficient or excessive, adjust to the specified value. After the tyre inflation pressure has been adjust ...