Refill capacities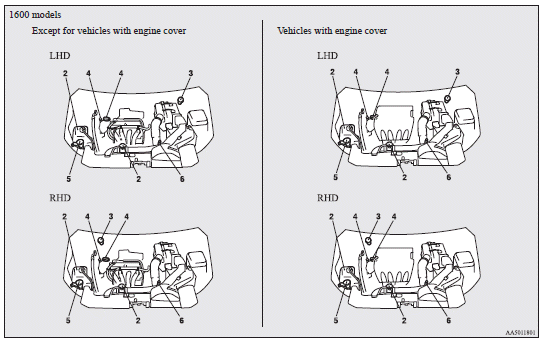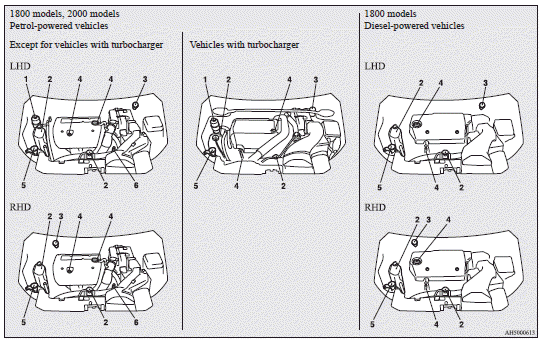 1: Similar high quality ethylene glycol based non-silicate, non-amine, non-nitrate and non-borate coolant with long life hybrid organic acid technology
2: If so equipped

1: Similar high quality ethylene glycol based non-silicate, non-amine, non-nitrate and non-borate coolant with long life hybrid organic acid technology
2: If so equipped
See also:
Important operation tips for air conditioning
(1) Park the vehicle in the shade. Parking in the hot sun will make the vehicle interior extremely hot, and it will require more to cool the interior. If it is necessary to park in the sun, open t ...
Starting the engine (Petrol-powered vehicles)
This vehicle is equipped with an electronically controlled fuel injection system which is automatically controlled. When starting the engine, do not depress the accelerator pedal. ...
Battery
The condition of the battery is very important for quick starting of the engine and proper functioning of the vehicle's electrical system. Regular inspection and care are especially important in ...