Clutch pedal free play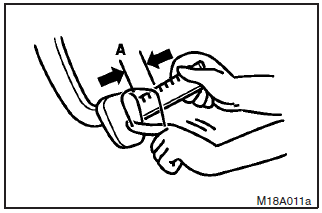 Press down the clutch pedal with your fingers until initial resistance is felt. This distance should be within the specified range.
A- Free play: 6 to 13 mm
If the clutch pedal free play is not within the standard range, have the clutch pedal adjusted at an authorized MITSUBISHI dealer.