Inside rear-view mirror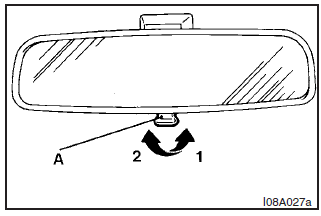 The lever (A) at the bottom of the mirror can be used to adjust the mirror to reduce the glare from the headlamps of vehicles behind you during night driving.
1- Normal
2- Anti-glare
WARNING
Do not attempt to adjust rear-view mirrors while driving. This can be dangerous. Always adjust the mirrors before driving.