Licence plate lamps
1. Remove while pressing the lamp unit (A) to the left side.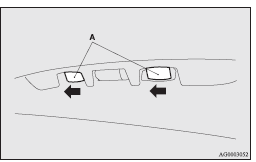 2. Insert a minus screwdriver with the end covered with a cloth or other object to press the hook (B) aside and remove the lens.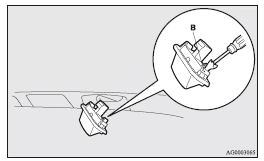 3. Remove the bulb by pulling it out.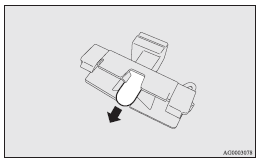 4. To install the bulb, perform the removal steps in reverse.

Note
► When installing the lamp, insert tab (C) first then align and insert tab (D).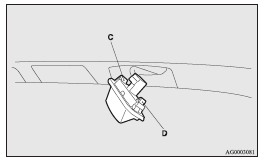 See also:
Important operation tips for the air conditioning
► Park the vehicle in the shade. Parking in the hot sun will make the vehicle inside extremely hot, and it will require more time to cool the interior. If it is necessary to park in the sun, ...
Sedan
Place the grove of clip top as shown, then remove the cover. Remove the bulb from the socket by turning it anticlockwise while pressing it inward. ...
Change of mode selection
The mode selection dial is operated according to the need. Turn the dial and the air outlet will be changed. Air flow indicator (A) is displayed in the multi centre display. A: From front a ...