Starting the engine (Petrol-powered vehicles)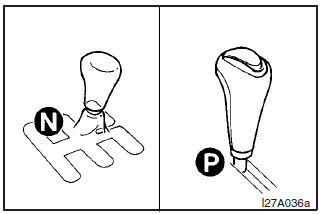 This vehicle is equipped with an electronically controlled fuel injection system which is automatically controlled. When starting the engine, do not depress the accelerator pedal.
See also:
Drive mode indicator display screen
This displays the 4WD status. If you select "4WD LOCK" mode with the drive mode selector, "4WD LOCK" is displayed; if you select "4WD AUTO" mode, "4WD" is displayed. Nothing is d ...
Smart Cruise Control settings
Smart Cruise Control is designed to detect the vehicle ahead and help maintain the desired speed and minimum distance with the vehicle ahead. Overtaking Acceleration Assist While Smart Cruise Con ...
Driving range display
This displays the approximate driving range (how many more kilometres or miles you can drive). When the driving range falls below approximately 50 km (30 miles), "---" is displayed. Refuel as ...