Position lamps (for vehicles equipped with high intensity discharge headlamps)
1. To create enough work space, turn the steering wheel all the way in the direction opposite to the side you wish to replace.
2. Remove the clips (A) and screws (B) to turn up the cover (C).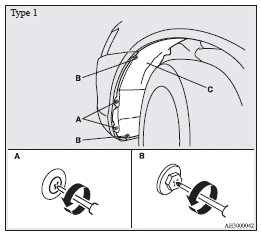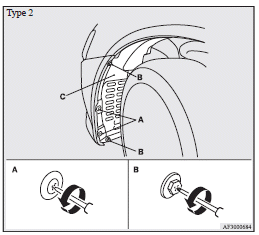 3. Turn the socket (D) anticlockwise to remove it.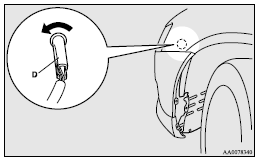 4. Pull the bulb out of the socket.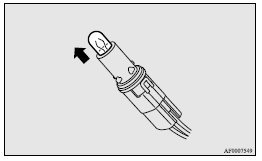 5. To install the bulb, perform the removal steps in reverse.