Refill capacities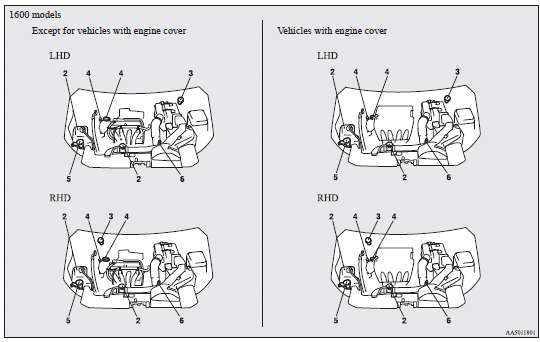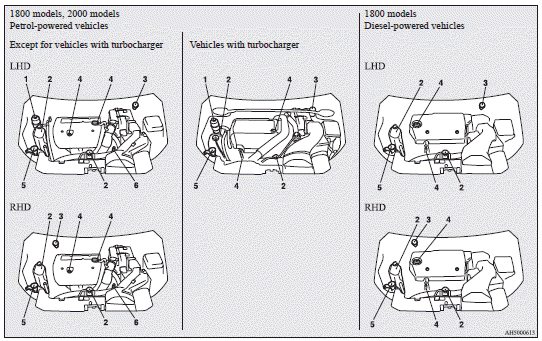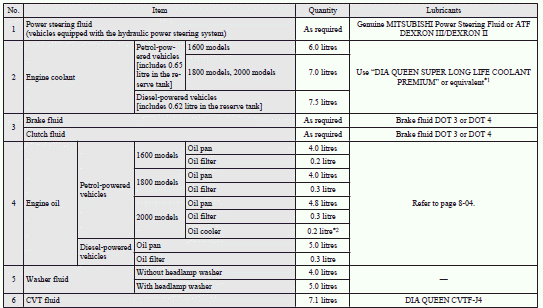 1: Similar high quality ethylene glycol based non-silicate, non-amine, non-nitrate and non-borate coolant with long life hybrid organic acid technology
2: If so equipped

1: Similar high quality ethylene glycol based non-silicate, non-amine, non-nitrate and non-borate coolant with long life hybrid organic acid technology
2: If so equipped
See also:
Temperature control dial
Turn the temperature control dial clockwise or anticlockwise. Note ► While the engine coolant temperature is low, the temperature of the air from the heater will be cool/cold until the engi ...
Checking the engine oil level
Engine oil is used for lubricating, cooling, and operating various hydraulic components in the engine. Engine oil consumption while driving is normal, and it is necessary to check and refill the e ...
Safety and disposal information for usedengine oil
WARNING: ● Prolonged and repeated contact may cause serious skin disorders, including dermatitis and cancer. ● Avoid contact with the skin as far as possible and wash thoroughly after ...