Front fog lamps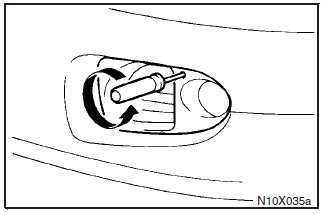 Remove the cover mounting screw.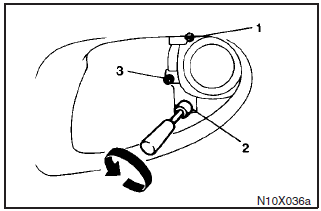 Remove bolts (1) and (2) with a screwdriver, and pull the lamp body towards you.
NOTE
Do not turn the aiming adjusting bolt (3).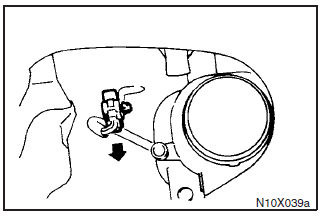 Remove the connector secured at the bracket.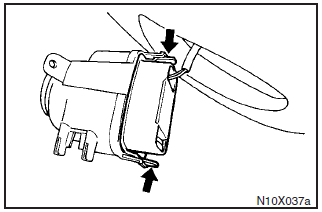 Undo the lamp cover while pressing on the lugs, then disconnect the connector.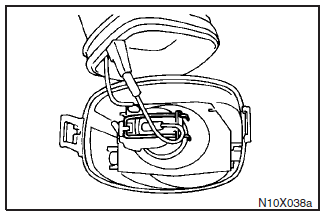 Unhook the spring which secures the bulb and then remove the bulb.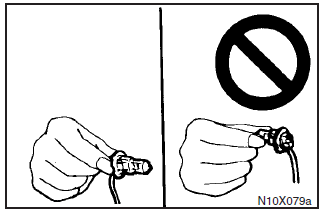 CAUTION
Never hold the halogen lamp bulb with a bare hand, dirty glove, etc. The oil from your hand could cause the bulb to break the next time the front fog lamps are operated. If the glass surface is dirty, it must be cleaned with alcohol, paint thinner, etc., and refit after drying it thoroughly.