Average speed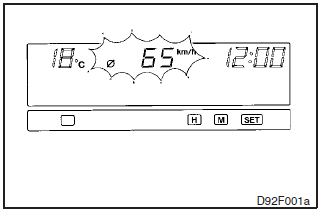 For vehicles with MITSUBISHI genuine audio, average speed can be displayed. This value shows the average speed (in km/h or mph) since the display was reset. If you reset the display at the time when you want to start the measurements, average speed from that point of time can be displayed.
To reset the display, push the "DISP" button for about 2 seconds or more.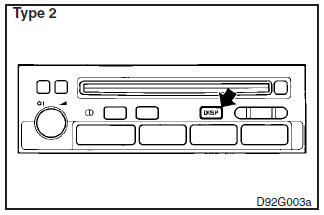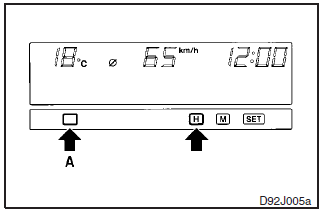 See also:
Battery
The condition of the battery is very important for quick starting of the engine and proper functioning of the vehicle's electrical system. Regular inspection and care are especially important in ...
To lock
Press the LOCK switch (1). All the doors and the tailgate will be locked. The turn-signal lamps will blink once when the doors and the tailgate are locked. NOTE • With a vehicle that has a Dead ...
How to adjust the volume
VOL (Volume control)-2 Turn the knob clockwise to increase the volume. How to adjust the tone Press the AUDIO button (5) to select BASS TREBLE FADER BALANCE Audio adjust mode off. BASS (Bass t ...