Average speed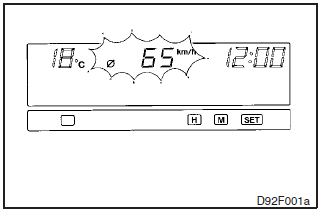 For vehicles with MITSUBISHI genuine audio, average speed can be displayed. This value shows the average speed (in km/h or mph) since the display was reset. If you reset the display at the time when you want to start the measurements, average speed from that point of time can be displayed.
To reset the display, push the "DISP" button for about 2 seconds or more.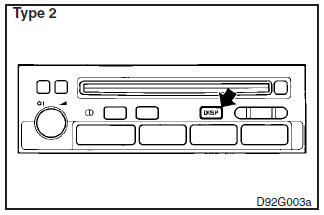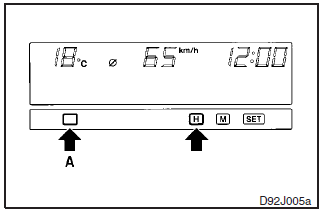 See also:
Catalytic converter
The exhaust gas scavenging devices used with the catalytic converter are extremely efficient for the reduction of noxious gases. The catalytic converter is installed in the exhaust system. It is ...
Procedure for replacing the remote control switch battery
1. Before replacing the battery, remove static electricity from your body by touching a metal grounded object. 2. Remove the screw (A) from the remote control switch. 3. With the MITSUBISHI mark ...
Starting the engine (Diesel-powered vehicles)
1. Insert the ignition key and fasten the seat belt. 2. Apply the parking brake. 3. Depress and hold the brake pedal. 4. Place the gearshift lever in the "N" (Neutral) position. 5. Fully dep ...